Lake Harriet Parkway | Before and After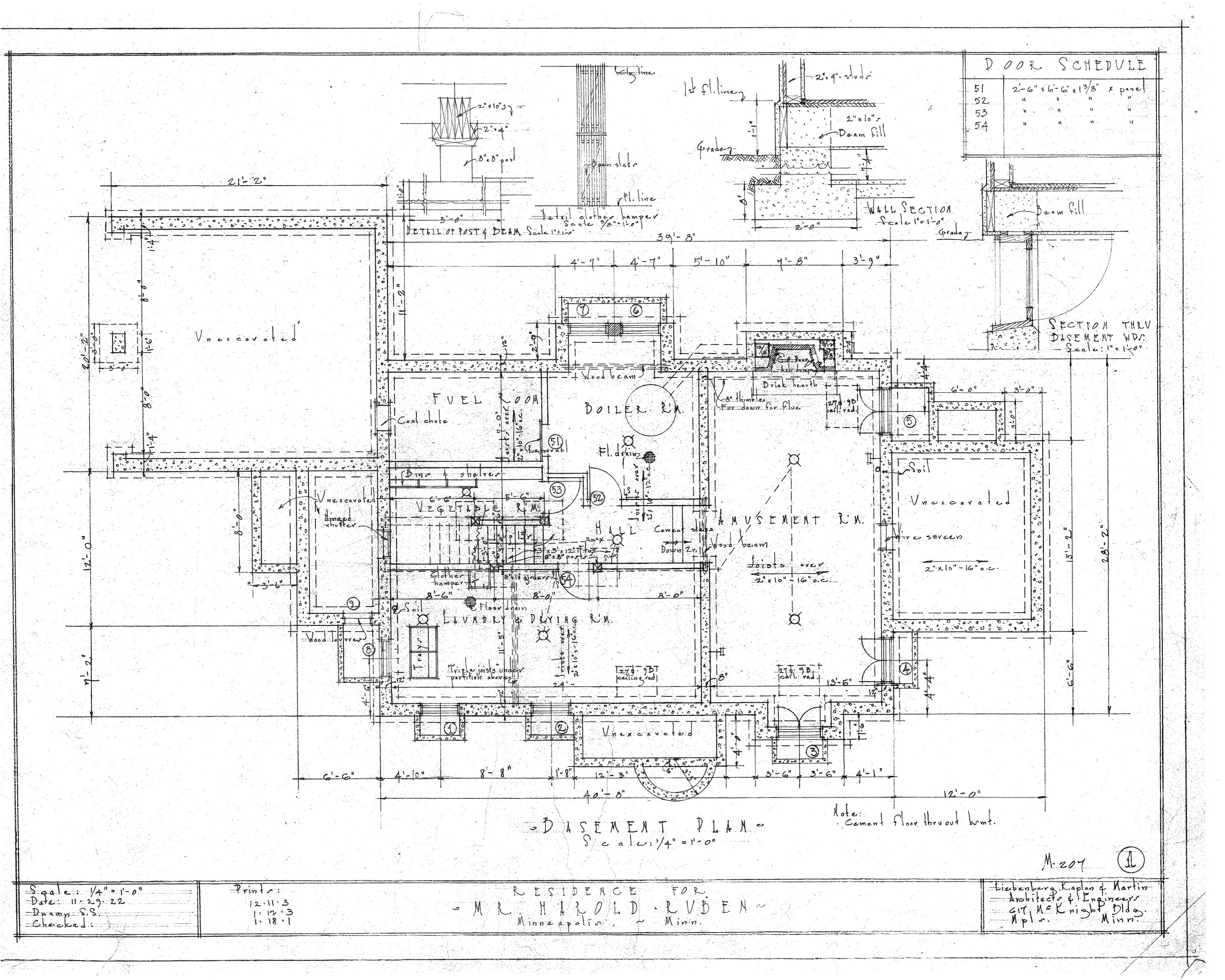 It is always a privilege to work on a historic property. This project was not only a historic restoration but, having originally been designed by the renowned Minneapolis architectural firm of Liebenberg, Kaplan & Martin in 1922 for the Rubin family, it is not only an architectural gem but, a truly historic property sited on the southeast side of Lake Harriet in Minneapolis. Fortunately, the original design drawings were found at the University of Minnesota Architectural Archives providing not only practical guidance but a real sense of the design inspiration of its time period.
Time however, marches on and even architectural gems are subject to its wearing will. In this case, given the extent of injury to the structure over time, it was determined that a strip to frame restoration was needed. The challenge then; to maintain the signature architectural design while bringing the home up to today's demanding construction standards and providing the new owners with a floor plan to accommodate their busy family and entertaining life style. Oh, did we mention we were on a budget and a very tight schedule? (Yes, we met both)
The entire story of this extensive project is much too long to tell here in detail so, please look to the pictures which tell it fully. The short story is one of many initial design challenges with the new owners having previously pursued other architectural firms before finding their way to our design/build company. With the ability to guide both the design and construction costs, we were able to condense many months of planning into few and solve the main design task, that of maintaining the original feel of cozy individual spaces while opening up the floor plan to accommodate the owners wish to share their home with family and friends comfortably.
As a proud member of the Builders Association of the Twin Cities (BATC) upon completion, this home was selected as the Dream Remodel in the Parade of Homes.